WE INVITE YOU TO SHARE IN OUR WORLD OF INSPIRED BEAUTY, CREATIVITY, AND INCREDIBLE CRAFTSMANSHIP.

Hello, we are Kent and Lynn Raible, and we have devoted much of our almost 30 years together to promoting the fine art of ancient goldsmithing. Kent has been a master of the art for over 30 years, and Lynn has been his partner in building a thriving business that supports their family.
Our mission is to bring more beauty – in the form of hand-made jewelry – into the world. We want to share with you the joy of creating beautiful precious objects and exploring the wonderful world of gems and precious metals.
Kent is widely known for his jewelry work in 18K gold featuring the finest granulation, and also as a teacher of goldsmithing techniques at venues across the United States. Be sure to visit goldenspherestudios.com,  the only site on the web to feature the full current and available fantastic work of master goldsmith, Kent Raible.
To further our vision of bringing more beautiful jewelry into the world, we are now offering online jewelry making classes, to help you bring it on with us! We will cover specific fabrication techniques and design styles that enable you to be more spontaneous and skilled in creating handmade jewelry. And starting in Spring, 2019, we will be offering small group, in person classes with Kent in our fabulous new luxury goldsmithing studio in rural southwest Washington State.
We invite you to share in our world of inspired beauty, creativity, and incredible craftsmanship.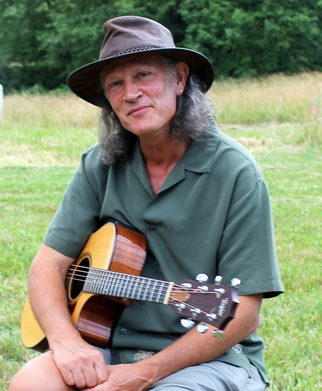 TIMELESS IS A LIFESTYLE. 
​
My life's path is that of the goldsmith, a path of over 44 years now! To say I love my job would be an understatement! Because, in a world where few things endure, I am one of those who have chosen to celebrate that which defies the passage of time and the whims of fashion.
​My life's works draw deeply from the most ancient wells – the archetypes, symbols, and themes that have persisted for millennia. But in my hands, they take on and follow the lines of that singular, internal vision of the practiced artist – one who speaks his own language that somehow bridges the past, present, and future.
My clients tend to call me a true Renaissance man. One could say, in fact, that the pieces I create are perfect time-traveling machines! Firmly rooted in ages-old tradition, each a conscious contributor to its own time, always with a keen and anticipatory eye on what might be next.
​
WE ARE TIME TRAVELLERS. 
Whether I'm satisfying my creative urges or creating a custom piece, I know that someone out there is waiting for it, already participating in the first steps of its generations-long journey.
My commitment to goldsmithing approaches a religious fervor. It is my basecamp, my anchor, my faith, and a constant source of amazement. After almost 50 years, I still lift my head after finishing a long project and say, 'Damn!, look what I just made!'
When my work is truly flowing, it feels closer to meditation than anything else. Time ceases to exist and the making becomes an end in itself. Like a musician lost in the playing of the music, I can sit still for hours, blissfully focused, arranging tiny granules of gold into beautiful patterns, or bending a wire to form the perfect line. It matters little how long it takes – beauty is the goal.
Excited by the possibility that each piece will live I life I had never, could not ever, imagine for it myself, jewelry making for me is a process of engaging in the beauty and mystery of this earthly existence which constantly astounds me.
1977, The silver sculpture, "Water Pipe," and my first national award.
"Kent is a true artist and master of all things gold.  If you're looking for something exquisite, sophisticated and completely unique you will definitely find what you're looking for here!"
"…. Kent's pieces are the quintessence of sumptuous jewelry. Using gold, precious and semi precious stones, he brings to mind a fantasy world of sultans, sheiks and palatial surroundings. Kent's work is glorious in that it has a fantastical quality. It alludes to a time of opulence, when intensive labor was an end in itself. There's a sumptuous, sparkling, magnificence to his work."
"We've purchased many pieces from Kent over the last 35 years. Many were collaborations.  I would offer a rough sketch or idea that somehow Kent would turn into a beautiful rendering – and that would become an exquisite piece of jewelry. Kent's granulation is the finest I've seen – his jewelry not only beautiful but very comfortable to wear – and I wear one of his pieces every day."
Oakland, CA Museum, 1992
Three pieces, Scepter Clasp on Woven Chain, Pendant in a Square Motif, and Chain Earrings  acquired  for the permanent collection.
Renwick Gallery, National Museum of American Art, the Smithsonian, 1996   
Floating City Purchase of the James Renwick Alliance for the permanent collection.