What if you had the advanced technical skills needed
to let your imagination run wild, and truly create
the jewelry pieces of your dreams?
How Would You Feel If …
You had more confidence in your fabrication skills so that you could create more elaborate and elegant designs and evolve your work to the next level?

Your creativity was unleashed by advancing your ability to move your dream from an image in your mind to a finished masterpiece?

You gained the technical skills needed to create a ring that is a unique expression of you!

You had a master goldsmith to guide you from concept through execution: from

planning and sketching out your ideas, to how to improvise with creative decisions in the moment, and the technical skills needed to turn your vision into reality.



Hi, I'm Kent Raible

In my mid 20's I sold all my possessions and went to Europe on an extended biking trip, and somehow managed to stay for almost two years while attended a jewelry program at a school in Germany.  It was there that I was introduced to different approaches than I would have seen in America, and I eventually developed a unique way of building jewelry pieces, using unconventional techniques. My work is unique because I do so many things differently!
Now I want to share what I have learned with you. I am streamlining my knowledge so that I can offer you a direct route to up-level your skills in specific areas. Your palette of skills to draw from is about to get bigger! You will be able to dive deeper into the creative manipulation of metal and create more beautifully executed and complex designs. These videos, and the work we will do together, are designed to improve your technical prowess, and enhance your creative abilities.
I hope to see you inside, let's create something magnificent together!
Kent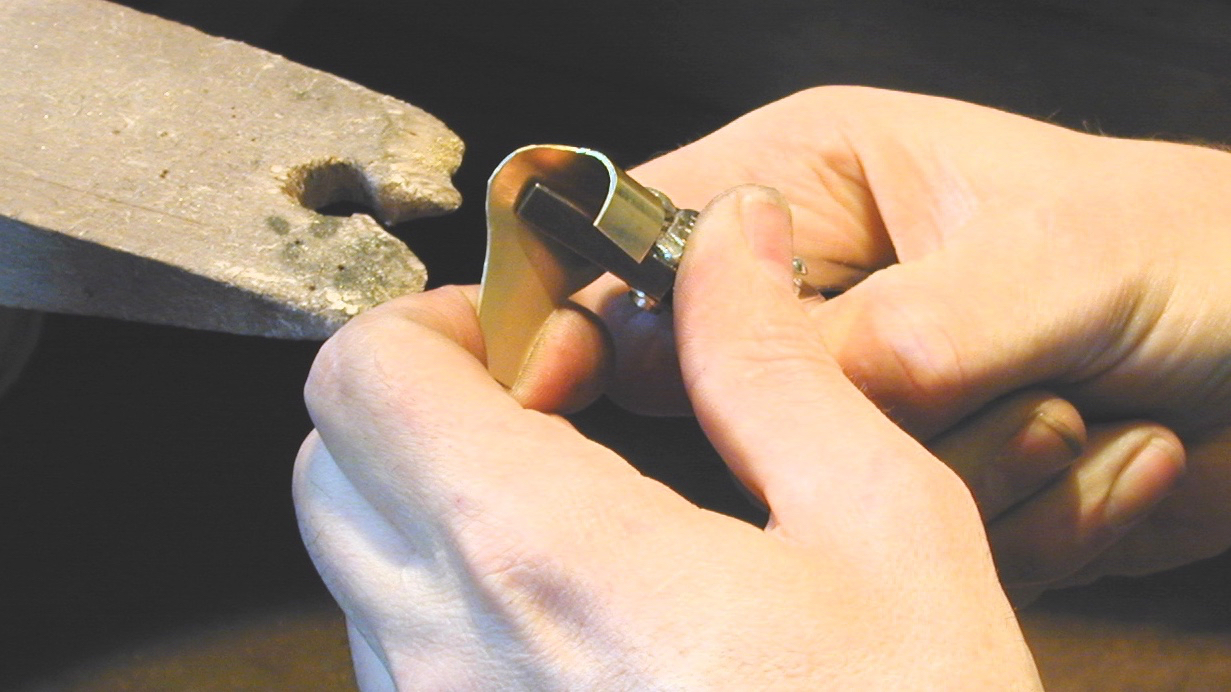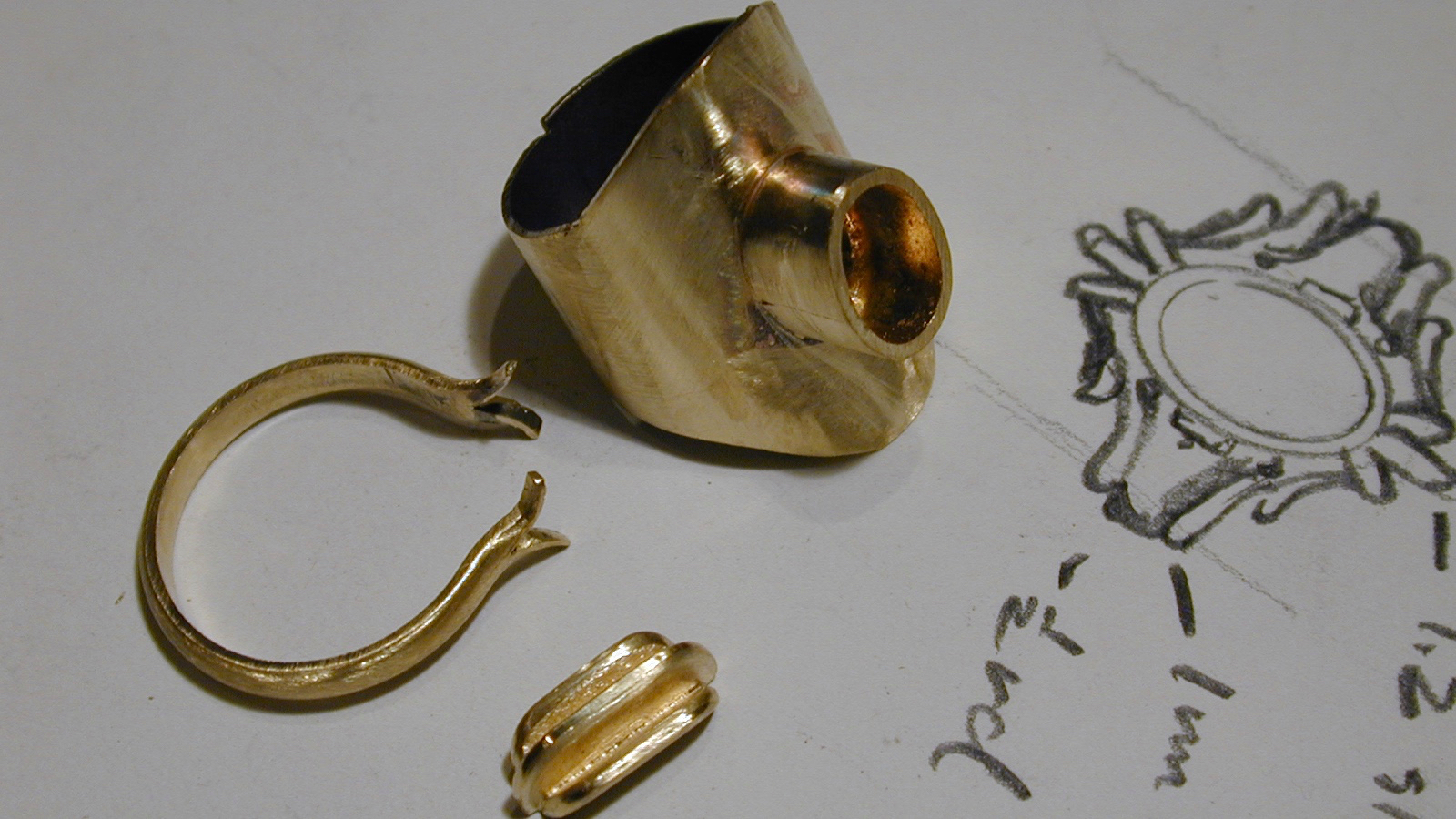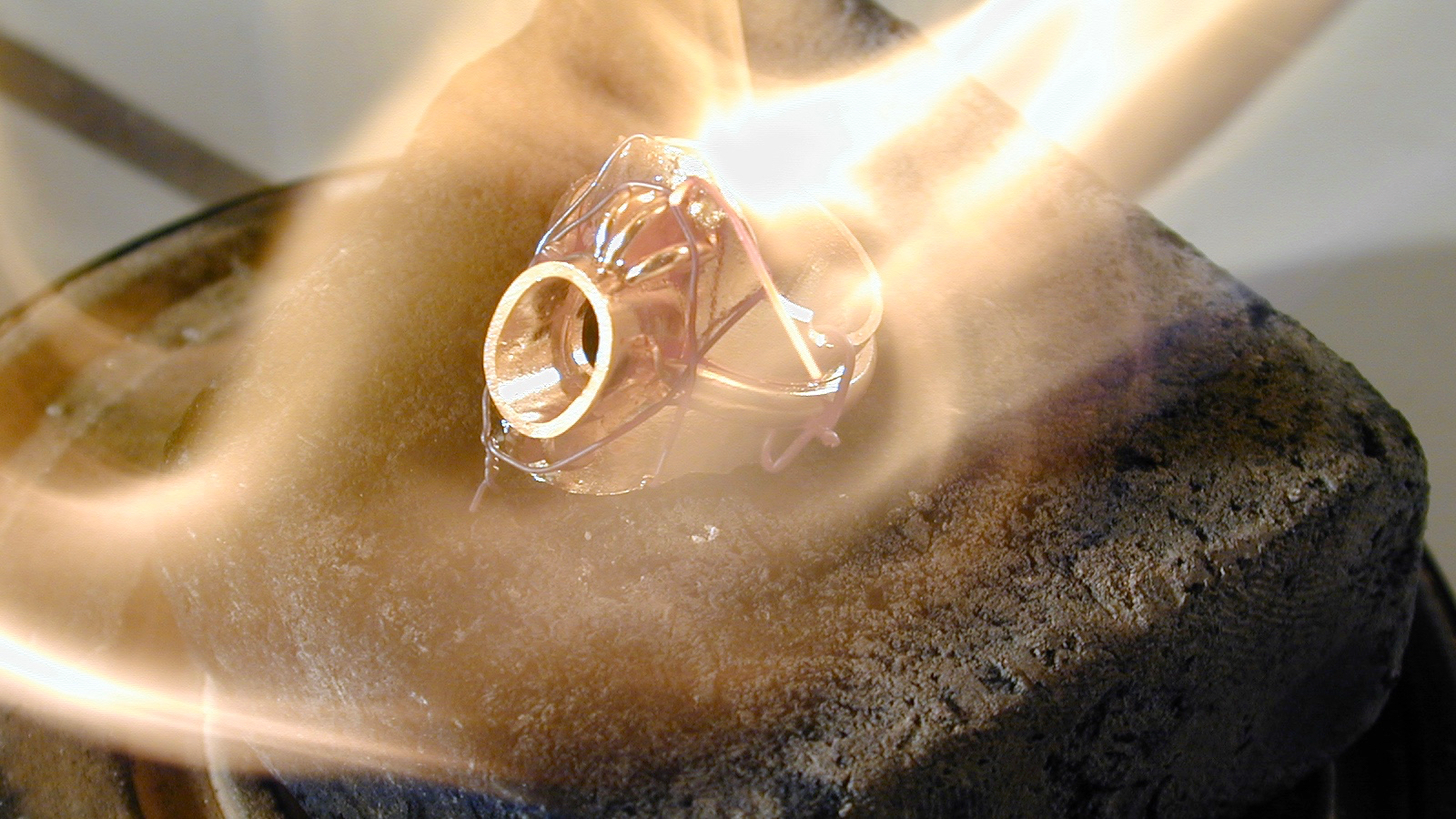 Here's what people who have studied with Kent and who've had Kent teach their students have to say…
Kent Raible is not just a modern master. Kent is not just the best granulation artist around. He is not just a fabulous goldsmith and jewelry designer. Kent is also one of the best teachers in the world. He learned at the feet of masters in Germany, as I did,  and then he developed his skills even further. Kent taught hundreds of students at the Revere Academy of Jewelry Arts. Kent knows his stuff, loves what he does and shares his passion eagerly. His methods are complete and easier than you might think. Take this opportunity! You will only regret it if you don't.
Kent is a master of granulation and a wonderful instructor- He also is the best fabricator I have ever known. I teach cloisonné workshops and I have brought Kent in to work with my students. He is very approachable, attentive and thorough, I would love to have him teach in my California classroom anytime!
Truthfully, Kent has inspired plenty of improvement in my work and helped to reignite the passion for making exceptional pieces. I am fusing rather than soldering more and more to build settings. The metalwork on my cloisonné pieces has grown dramatically and I will continue to learn from Kent whenever the opportunity arises. Studying with Kent online is an exciting prospect. I prefer my own tools and workspace, I prefer my own schedule and I prefer my own projects- Now I can have all of this and get Kent's help too!
Being around Kent is a gift.  By any measure, he is the most gifted teacher I have ever had the pleasure of being around.  He is a combination of teacher, savant, and genius whose ability to share his incredible knowledge is amazing.  For example, in class he may demonstrate something that seems difficult or impossible and you say to yourself "I can't do that" – but guess what – with a combination of his teaching skill and his patience, you find yourself achieving things you never thought possible.  I always feel grateful and inspired after any interaction with Kent – he is one of the greatest living goldsmiths – a true genius and a remarkable teacher. I can't wait to be a student in his new workshop!