ARCHITECTURE OF A RING
FEBRUARY 17TH – MARCH 21ST 2020
GOING TUBULAR
OCTOBER 28TH – NOVEMBER 22ND

HERE IS WHAT WE'LL BE DOING TOGETHER, FIRST IN GOING TUBULAR AND THEN IN ARCHITECTURE OF A RING:


 
Going Tubular
Module 1: Tubing
Learn how to measure and create tubing blanks for round, square, marquise and pear-shaped tubing.
We will make 2 round tubes and a square tube for use in later modules on setting and hinges
Module 2: Basic KR Style Bezel Setting
Basic bezel forming (not using tubing)
We will seat and set both faceted and cabochon stones perfectly into a large round tube made in module 1
Learn how to hammer the metal over the stone safely and evenly
Bright cutting and graver prep
Module 3: Advanced Bezel Setting
Preparing corners for setting square, triangular, marquise and trillion shaped stones
We will set a square faceted stone into the square tube from module 1
Setting high-domed cabochons (ie bullets)
Module 4: Hinges
Basics of double tube hinge fabrication
We will make a hinged bale structure
Integration of hinges into your designs
Architecture Of A Ring
Module 1: Making a Detailed Band Ring
In this first module we will learn:
Learn to properly cut a ring blank to a

 

specific size
Learn to form it into a perfect cylinder.
Learn to tightly fit different straight-edged wires over the cylinder to make a detailed band ring!
Explore different design possibilities within that framework.
You will now have the skills to create intricate wedding bands and more!

 

Learning how to make this type of band

 

perfectly,

 

is the foundation that will take us into the more complex ring fabrications that come in the subsequent modules.
Module 2: Creating Single Stone Rings
Advancing your ring fabrication skills, let's go!
Learn to form and add elements around your ring shank, meeting up to your central bezel (pre-made by you or purchased ahead).
Create additional elements to add dimension and interest around the focal point of your ring!
This module will extend over a two week period, so you can choose to do one or more rings.
You may follow along with Kent to make the same ring design, or use a different shaped stone, accents, or shank styles to make something uniquely  yours!
Module 3:

 

Complex Ring Design: Enter the World of Kent's Sketchbook!
As we continue making ring styles learned in module two….
Here we will put pencil to paper as Kent takes us step by step through the planning and design stages of creating complex rings with multiple gemstones!
Learn a simple way to plan, visualize, and draw out more and more complex and detailed rings.
We will explore many additional ways to add dimension, volume, elevation and interest to your rings, including the use of hollow forms, steps, borders, shank variations and more
Watch as Kent shows unveils the mystery of how some of his most complex rings were created!
Module 4:

 

Demonstrations

 

in Multi-Stone Complex Ring Design
The fabrication skill level goes up another notch, as you are shown how Kent builds a symmetrical, complex ring with multiple difficult angles and interrelated elements.
Learn the progression of the fabrication process, in Kent's unique style.
Learn Kent's process in refining multiple bezel groupings, with unusual angles and tricky filing.
Learn approaches to difficult soldering setups.
See how Kent spontaneously makes changes to his original design as he works.
Please note:
Although Kent walks you through his process of building his five stone ring, this module is meant to primarily be a

 

demonstration, to help show you where your skills, when mastered, can lead you. If you are already highly skilled, great! Go for it! Kent will be there to guide you!
If Module Two was challenging enough, this Module will give you many options for your future ring designs. Maybe a three stone ring is what you're ready for here. There are endless possibilities!
You will continue, through this week and beyond, creating rings from the variety of styles you have learned throughout the course at whatever level is comfortable for you! We invite you to create more and more complex and inspired rings as your skills improve. Kent will be happy to advise and direct you in the development of your designs and skills.
BONUS MODULE: Ring Sizing
Once you've learned how to design and fabricate complex rings, we'll learn the ins and outs of sizing a ring! Kent will share his insights into this necessary, but often dreaded job.
Learn how to cut out or add just the right amount of material to get the desired size.
Learn how to size a ring with a heat sensitive stone: Kent will size a ring up two sizes!
Kent will walk you through the use of the ring stretching machine.
Learn design considerations for your rings, making them easier to size down the road.
You will no longer fear being asked to size a ring, and you can keep your clients happy!
Remember, every time you hear from a client, even for a sizing, they are opening up a new avenue of communication, and another chance for you to impress them with your mad skills! They are always so grateful, and often have a renewed interest in adding more of your work to their collection!
GOING TUBULAR BEGINS ON OCTOBER 28TH, 2019.
You will receive the first module on this date, and we'll move through the content together.
ARCHITECTURE OF A RING BEGINS ON FEBRUARY 17TH 2020.

WHAT HAPPENS AFTER I PURCHASE?
Once your purchase is complete, you will receive your 'Welcome email' with links to the membership site home page. There you will find all specific tools and materials needed for the class (as well as a video or two from Kent!) You will also find information to join our Private Facebook Group once class begins. This is where you will get support, interact with Kent and we will all share our work as we move through the course!
Your

success is our goal.

By signing up, you're raising your hand to grow your skills.  If you show up and do this work

with me, I know you'll walk away with more insight, confidence and technical knowledge to create the pieces you envision.

By purchasing, I acknowledge that to get the best results from this course I must have the tools available to me from the 'Required Tool List', and that I have a strong foundation of basic gold smithing/silver smithing skills.
REFUND POLICY
If you sign up but decide this program isn't for you, you must email us at info@goldenspherestudios.com before November 3rd to request a refund.
We're serious about advancing your skills, we want your commitment too!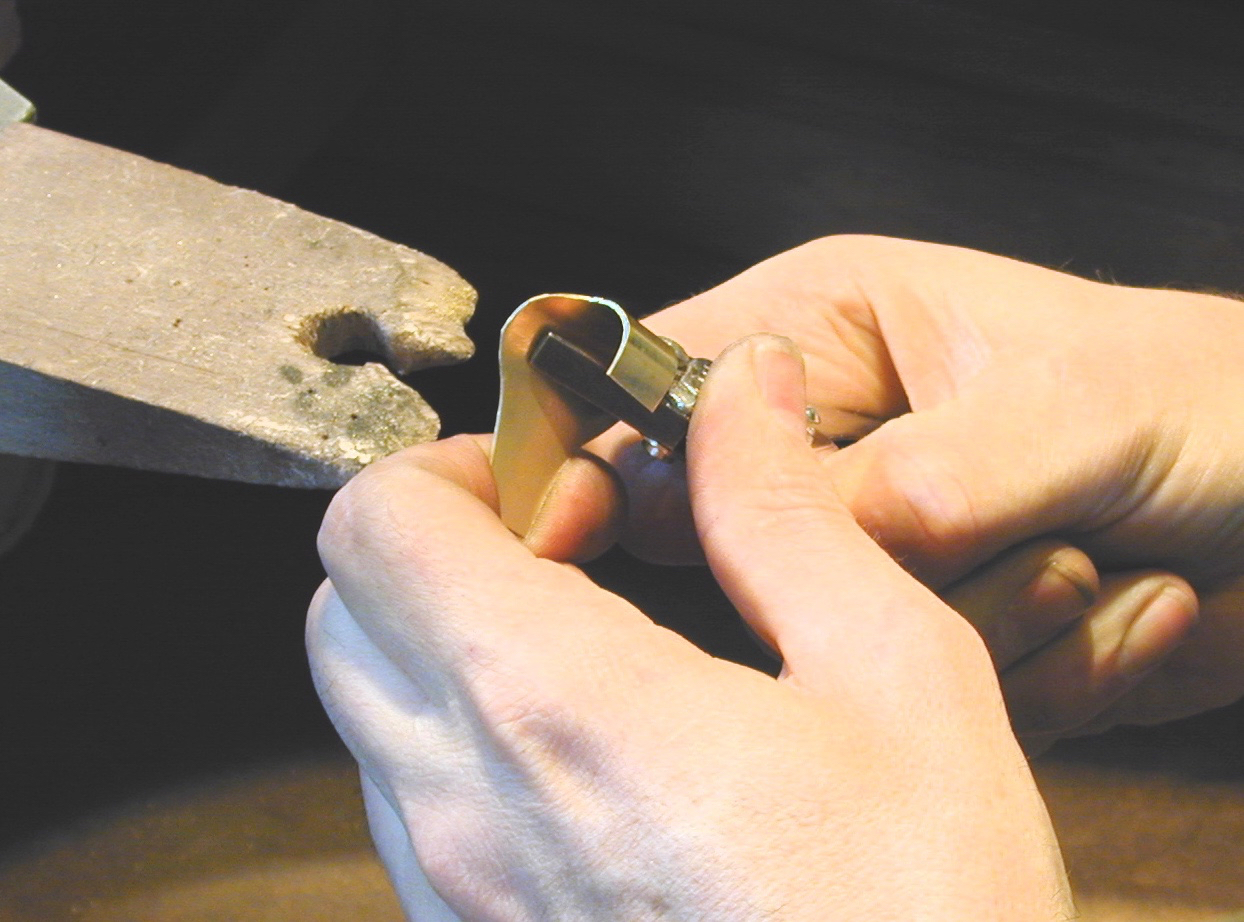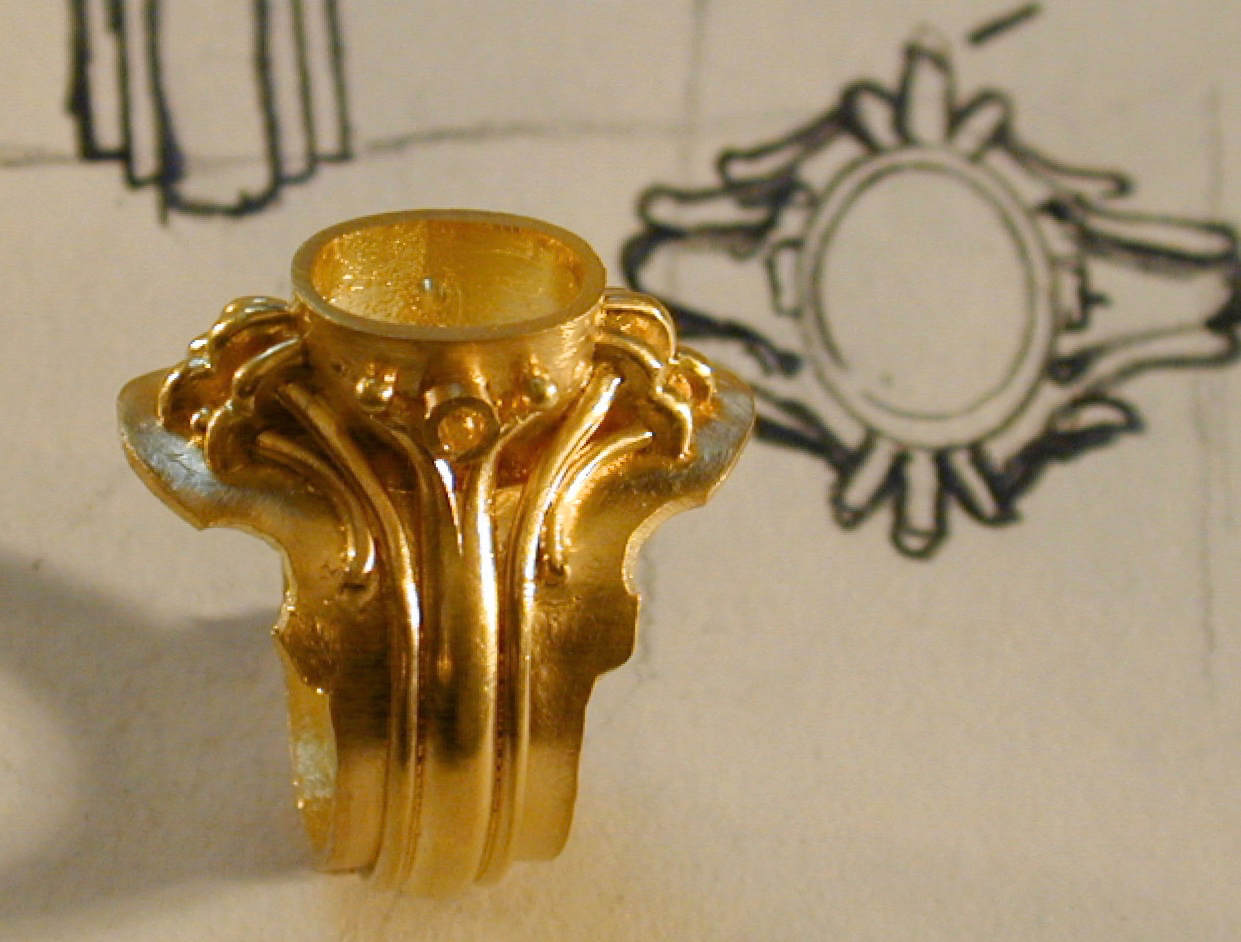 Here's what people who have studied with Kent and who've had Kent teach their students have to say…
Kent Raible is not just a modern master. Kent is not just the best granulation artist around. He is not just a fabulous goldsmith and jewelry designer. Kent is also one of the best teachers in the world. He learned at the feet of masters in Germany, as I did,  and then he developed his skills even further. Kent taught hundreds of students at the Revere Academy of Jewelry Arts. Kent knows his stuff, loves what he does and shares his passion eagerly. His methods are complete and easier than you might think. Take this opportunity! You will only regret it if you don't.
Kent is a master of granulation and a wonderful instructor- He also is the best fabricator I have ever known. I teach cloisonné workshops and I have brought Kent in to work with my students. He is very approachable, attentive and thorough, I would love to have him teach in my California classroom anytime!
Truthfully, Kent has inspired plenty of improvement in my work and helped to reignite the passion for making exceptional pieces. I am fusing rather than soldering more and more to build settings. The metalwork on my cloisonné pieces has grown dramatically and I will continue to learn from Kent whenever the opportunity arises. Studying with Kent online is an exciting prospect. I prefer my own tools and workspace, I prefer my own schedule and I prefer my own projects- Now I can have all of this and get Kent's help too!
Being around Kent is a gift.  By any measure, he is the most gifted teacher I have ever had the pleasure of being around.  He is a combination of teacher, savant, and genius whose ability to share his incredible knowledge is amazing.  For example, in class he may demonstrate something that seems difficult or impossible and you say to yourself "I can't do that" – but guess what – with a combination of his teaching skill and his patience, you find yourself achieving things you never thought possible.  I always feel grateful and inspired after any interaction with Kent – he is one of the greatest living goldsmiths – a true genius and a remarkable teacher. I can't wait to be a student in his new workshop!
I was THRILLED to be able to get into Kent Raible's 'Going Tubular' class.  I have admired his work for a long time and was eager to learn anything he was willing to teach!  I absolutely loved the format of the web-based course; access to on-line video modules along with a weekly live follow-up meeting for questions and answers. The modules were well organized, clear, easy to understand, and the step-by-step closeups of the work were very high quality. 
Being able to talk live with Kent via the Zoom app was easy to set up on my iPad, and he was so generous with his time and knowledge when answering all of our questions.  He is genuinely interested in our progress, our challenges and our successes. 
I was initially very intimidated in the class, but his desire and excitement to see us succeed put that to rest in the first Zoom session.  I give this class a 5 out of 5 star rating.  I am excited for the next set of students taking the class – it was fantastic for me.  I learned SO much.  You won't find a better instructor!
"ARCHITECTURE OF A RING" AND "GOING TUBULAR"
Be the only students with access to the brilliant mind of Kent Raible!

Access to all 5 Architecture Of A Ring modules of in-depth video training + detailed PDF's  for 6 months!
Access to all 4 Going Tubular modules of in-depth video training + detailed PDF's for 6 months!

Have access to the replays of our four Zoom group video calls where Kent answers questions and advances his teachings.

Private Facebook group to get inspired, interact with Kent and the group & share wins!

Receive priority placement in future online and on location courses when possible.

Plus, an extra bonus video for you on ring sizing! Never again fear being asked to size a ring, and you can keep your clients happy!

And, an extra bonus video for you on making swivels, to add rotational movement to your work! Tired of jump rings? Give your work a new twist with easy to make, perfectly centered swivels
ONCE YOU MAKE YOUR PURCHASE, PLEASE DO NOT REFRESH YOUR BROWSER! YOU'LL IMMEDIATELY BE RE-DIRECTED TO REGISTER FOR INSTANT ACCESS TO THE MEMBERSHIP PLATFORM!
This is for you if you LOVE making jewelry and …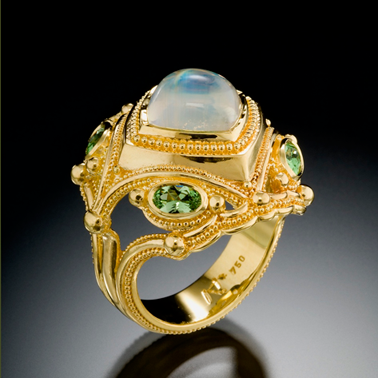 THIS COURSE IS FOR YOU IF …

* You are a jeweler with strong basic bench skills in place.
* You are serious about putting in the time to take your ring fabrication skills to the next level!
* You want to learn Kent Raible style ring fabrication!
* You have a well equipped studio (see below)
* You are mad ready to create STUNNING rings!
THIS COURSE IS NOT FOR YOU IF …
* Are a beginning student, without basic soldering, stone setting and filing skills.
* You don't have access to, or are not willing to purchase, all the basic hand tools needed.
* You're not interested in hand fabrication.
* You don't have the time or patience to practice these skills.
* You aren't willing to invest in advancing your skills.
Let's Take A Look At What You'll Need
Once you purchase the course you will receive a detailed tools and required materials list. You will want to order your needed tools right away!
Skills Requirements
You should be proficient in all basic jewelry skills: sawing, filing, soldering, some forming experience, and measuring.
Architecture Of A Ring is NOT a course in bezel making and stone setting, that is covered in Going Tubular!
The ring Kent will fabricate in Module Two will have a 6mm square gemstone with the bezel made in advance. You can make the Module Two ring using a pre-purchased round bezel to fit your gemstone if you are unable to make your own square or other shaped bezel.

We will be working exclusively with silver.

If you wish to make your ring in gold, excellent! Please keep in mind, however, that we will not be teaching fusing or other gold fabrication skills, rather we will be using solder to join all components to the ring base.
Tools
We are pleased to announce that, once again, Otto Frei will be our main tool supplier – and they will be giving you a nice student discount too!
In addition to basic jewelry tools, you will also need: 
Step mandrels, both full and half sizes. These are a must, and being made for our class!
Measuring tools (another must!) – digital calipers and square
Miter jig
Half round and crossing hand files, cut 2-4, of various sizes and curves
22 or 24 gauge binding wire
Half round parallel pliers or ring bending pliers. These are very useful, but not required – you will need a way to bend thick sheet evenly into a cylindrical form
A basic workshop equipped with various pliers, saw, torch, etc.
Once registered, PDFs and video in the membership site give you all tool specifications needed. 
Materials
At least 2-3 ounces of silver:  .8mm sheet, and various wires, round and half round are most useful. Amounts will be given upon registration. Solder will also be needed.
A 6mm (approximately) gemstone. We recommend round or oval stones for the first ring, or another shape that you already have the skills to set. (NOTE: Bezel setting is not part of this course, this is covered in our Going Tubular course!)
A bezel already made to fit above gemstone, before class in Module two. You may also buy premade round silver bezels in various sizes from Otto Frei.