Part 4 of 4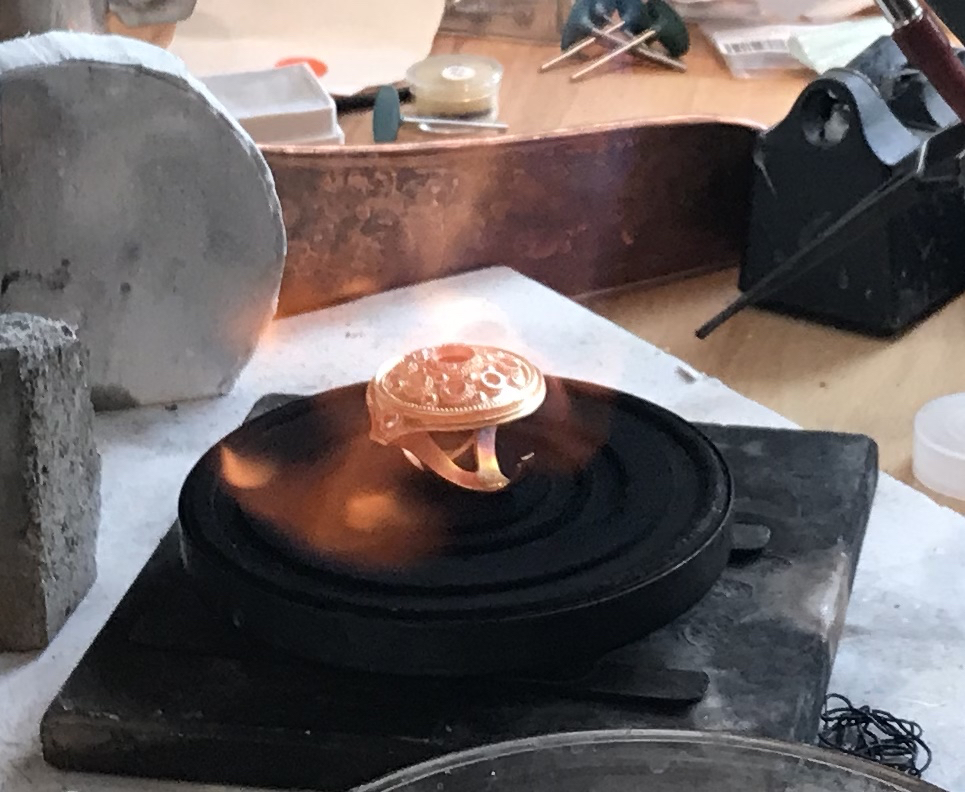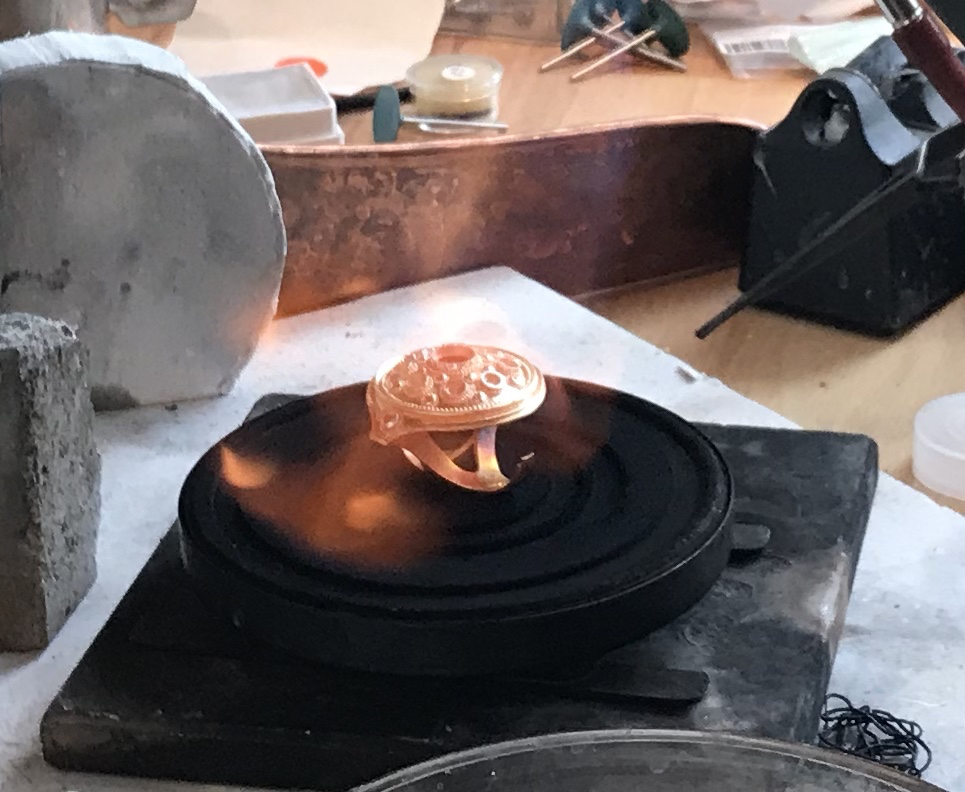 Finishing the piece…
The last of the major elements to be attached were the secondary border wires, and two additional platinum tubes at the points.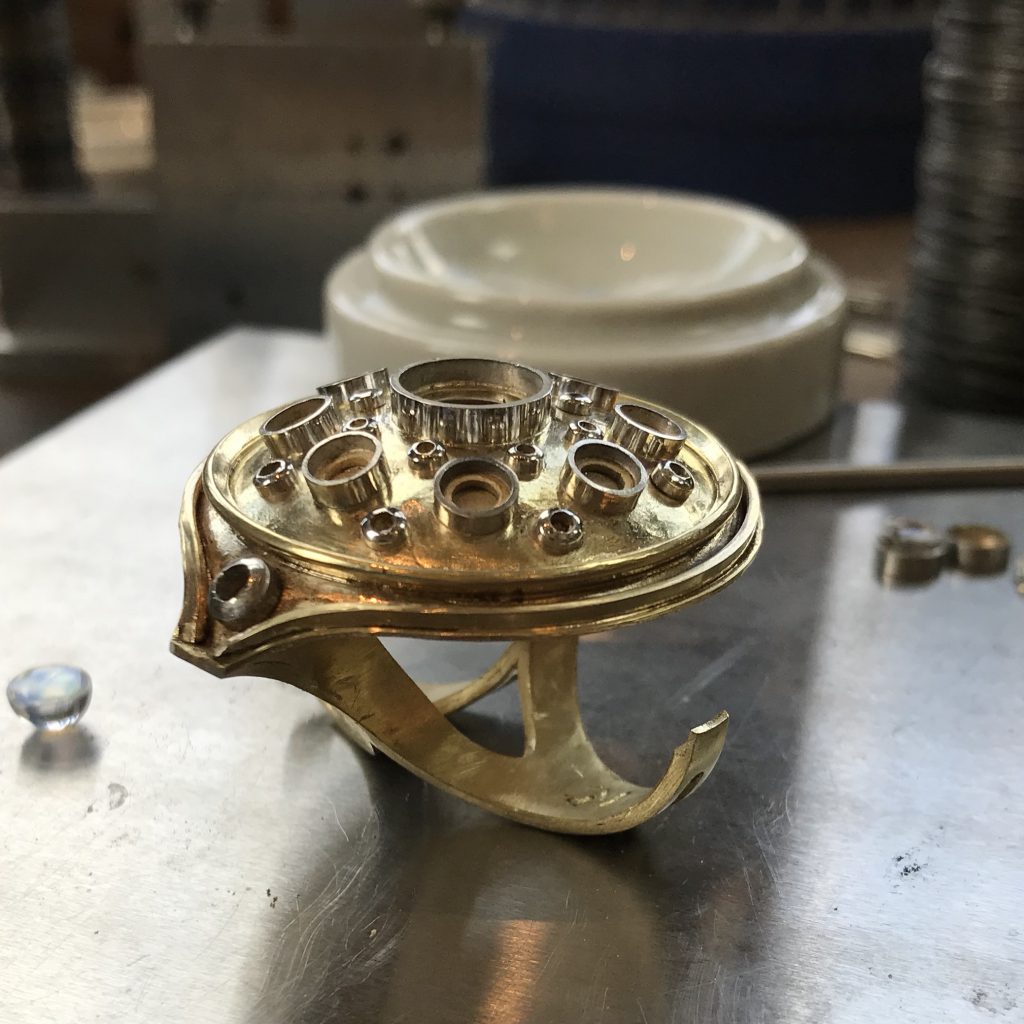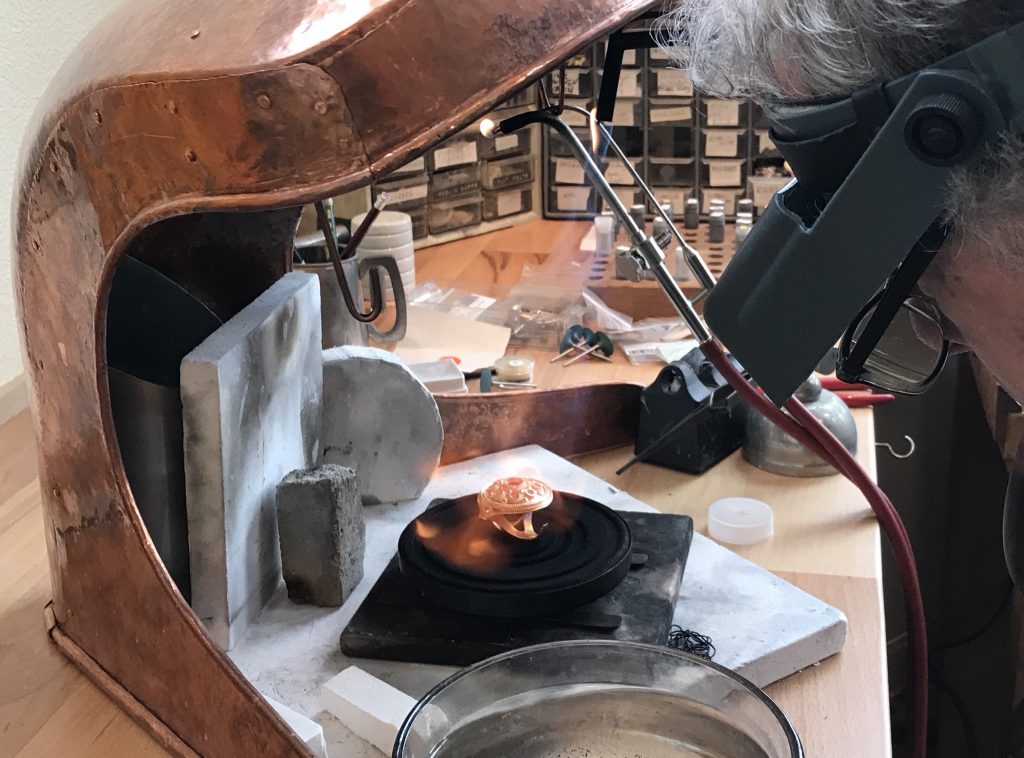 Now it was time to add the granulation, which was done in two separate firings, the top, and the back.
The last step before setting, was soldering on the two finials.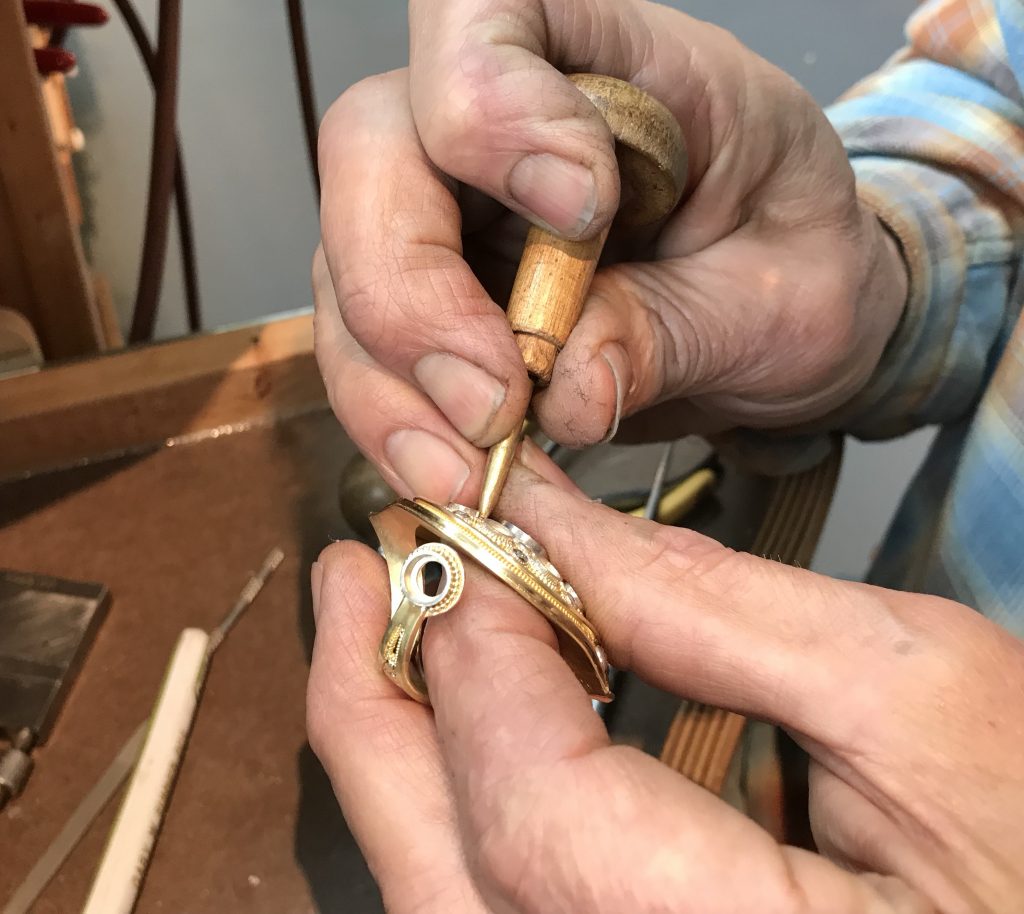 So there you have it! My very first competed jewelry project in my new studio!
Thank you for joining us on this journey!
'Moonstone Mandala' was made for the American Jewelry Design Council's 2019 theme project 'Polka Dots'. To find out more about the AJDC and to see more of Kent's AJDC projects click here.
Be sure to sign-up, so you don't miss out on more adventures inside the mind and studio of one of today's most talented goldsmiths and visionary artists, Kent Raible.