CREATE THE JEWELS OF YOUR DREAMS!
Study online with one of the most celebrated hands-on goldsmiths of our time, Kent Raible.
For experienced metalsmiths who want to improve their skills and be more inspired in their designs, we offer group programs designed to reduce your learning curve and help you transform that vision in your head into a masterpiece you can touch.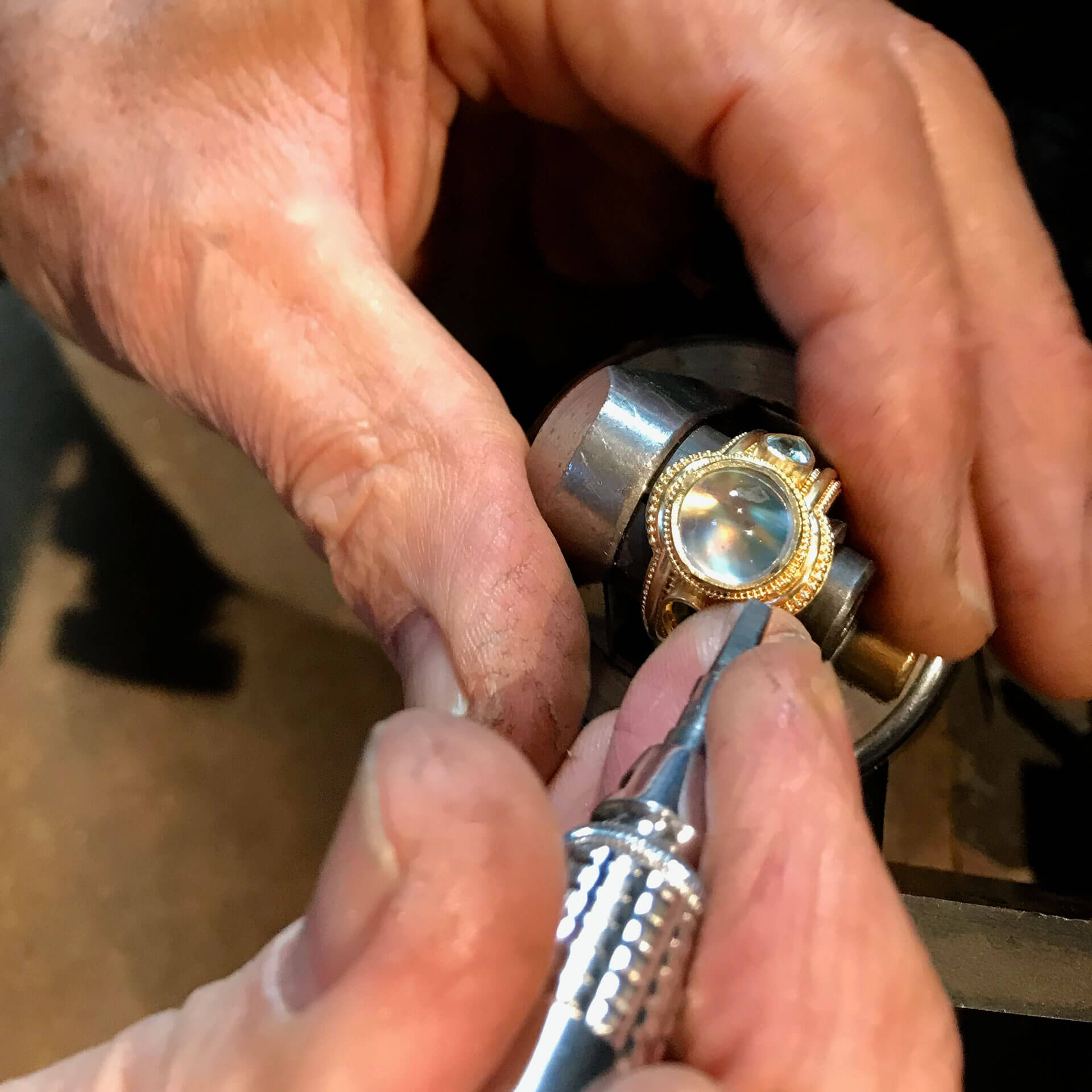 This is 4 week online program is designed to help you:
Give you more confidence in your fabrication skills so that you can create more elaborate and elegant designs that evolve your work to the next level.

Unleash your creativity by advancing your ability to move your dream from an image in your mind to a finished masterpiece.

Create beautiful and crisp bezel settings for gemstones of all shapes and sizes.

Add articulated hinges and swivels giving your designs more dimension and movement.