This was a commission executed in early 2018. Our awesome clients of over 20 years were celebrating their 30th anniversary, and asked me to make one of my signature triple strand woven chain bracelets, set with princess cut emeralds.
After searching around at the Tucson Gem show, I found a beautiful set of calibrated princess cut Zambian emeralds, six 4.5 mm stones for the stations, and two 5mm square for the clasp.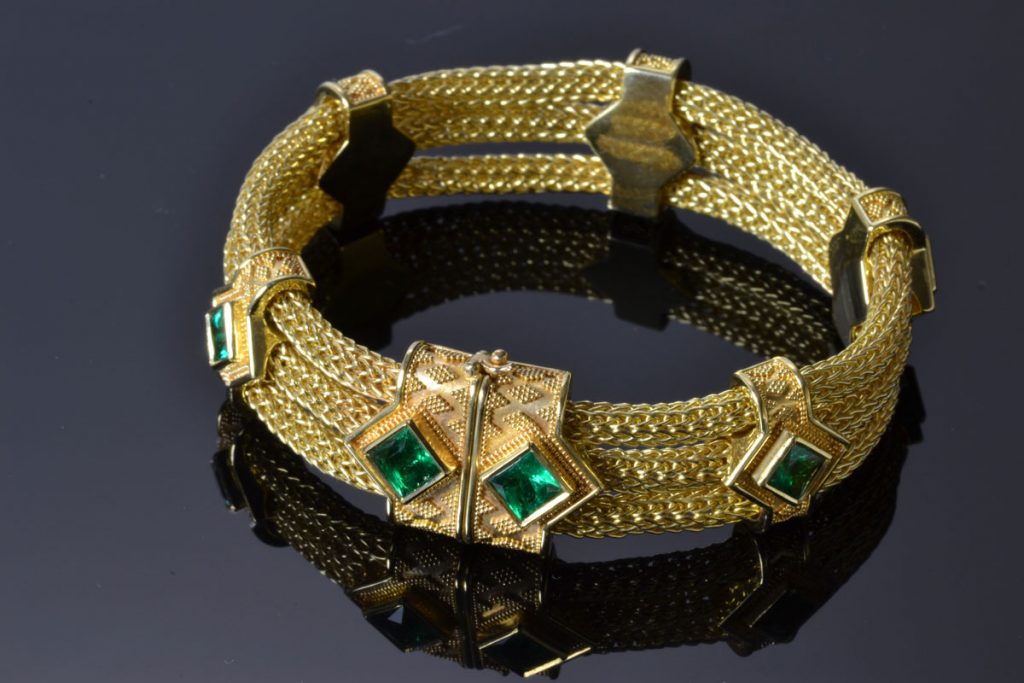 I love the color of nice emeralds, but don't use them often because they are scary to set, especially the ones with sharp corners! Amazingly, I set all 7 stones without one little chip, a feat I continue to be very proud of.
Enjoy watching this piece come together in these six youtube videos!