One of our favorite clients came to us with a beautiful pair of greenish cast black tahitian pearls her husband had given her, and asked me to design a pair of earrings.
I chose the mint green grossular garnets to accent the pearls, and the high dome rainbow moonstones on top seemed like an awesome choice to pair with the pearls.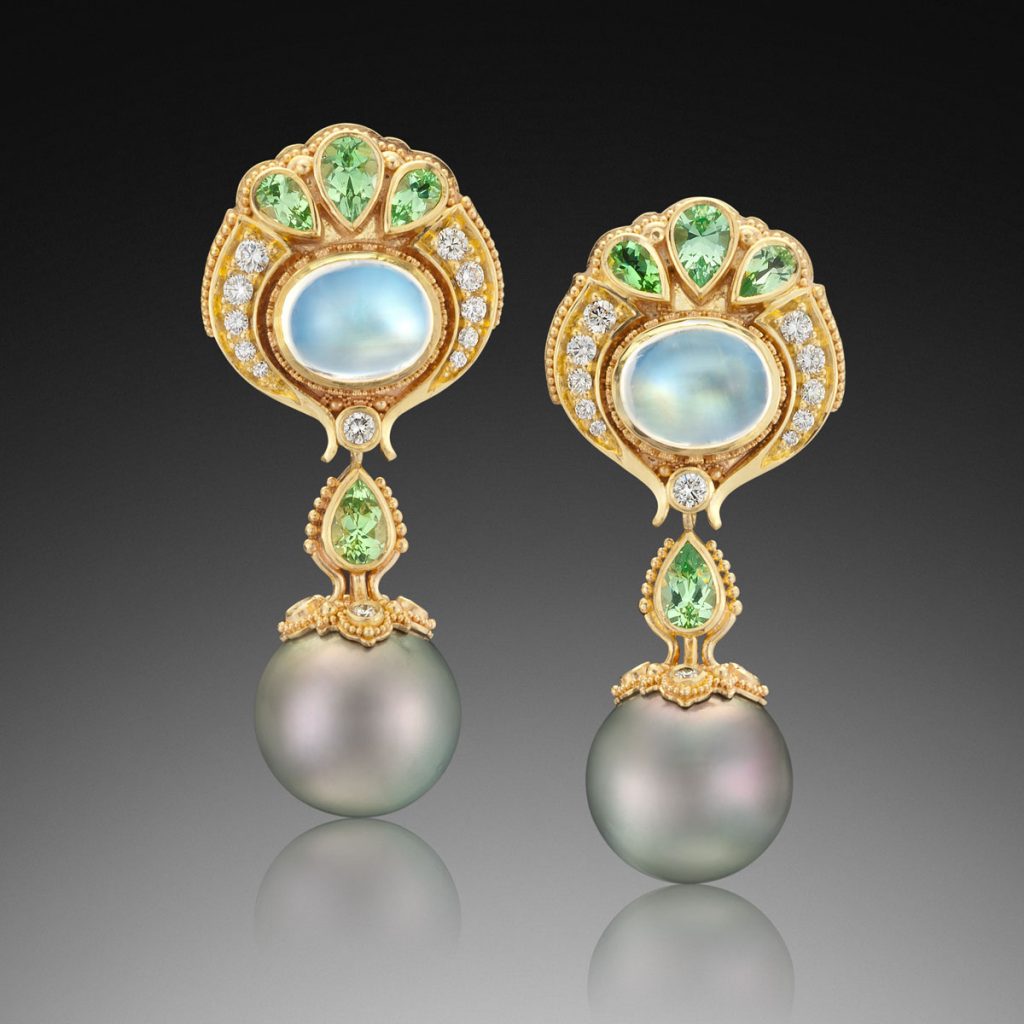 I love the proportions and the color combination of the gems in these earrings. Here are some videos about their creation.
---
---
---
---